When applying to join the SmexehDanceParty, please start a thread with your name as the title.
Application:
1) Log in to Combat Arms, and click My Character and take a screenshot of your profile, both your Overall Stats and your Fireteam Stats, and then post screenshots of both.
Code:

[img]Link Here[/img]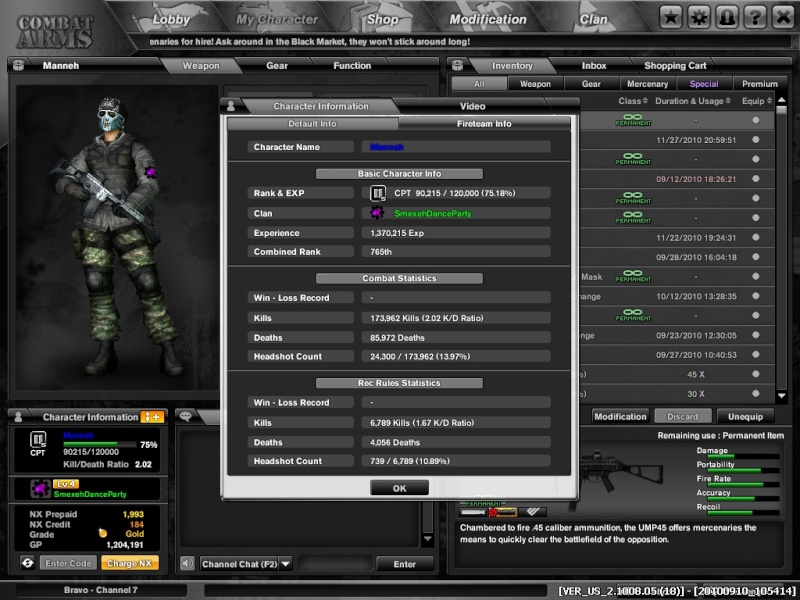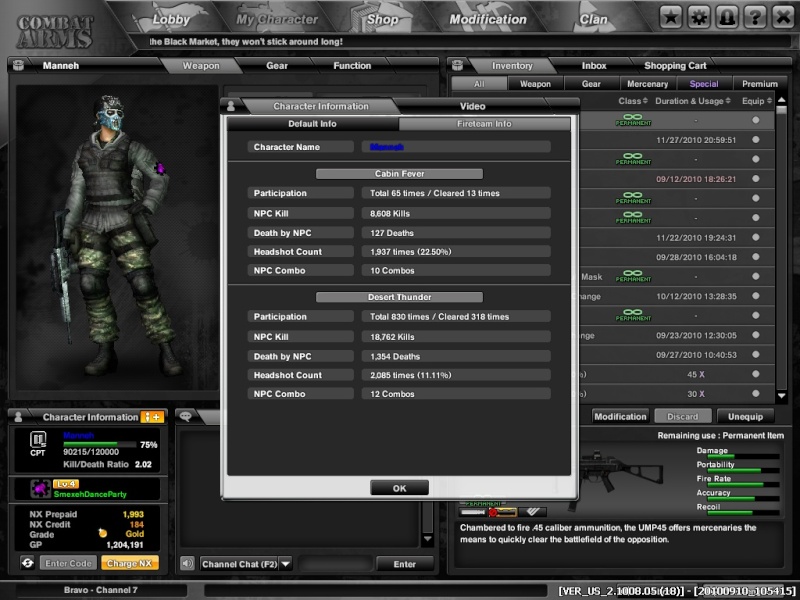 2) Do you have a mic?
3) Do you have ventrilo?
4) Please post the CBL Clean or Dirty signature:
http://thecaconline.net/cbl/sig.html
- That's where you get it,
5) How active are you?
More preferably we ask for 2LT+, if you are MSG and below most likely, you will not be accepted.
Applications can take up to 7 days to be processed, so please be patient. We ask you to check back on the forums around 4-7 days to check back on your application.
Note: By applying to the clan and being accepted into the clan, you are agreeing to these statements:
1. Do not induce any distruptive behaviour within the clan (e.g. Clan Chat spam) or outside of the clan (e.g. Pubs, Clan wars, Advertising in the lobby) or you will be kicked
2. Do not ask to be an administrator, or you will annoy the admins.
3. The Leader of the Clan has the right to remove administrative rights at any time.
4. You are willing to be teamviewed at any time by the Leader or an Administrator, or you will be kicked.
5. Clan warring without an administrators permission will result in a kick from clan.
As the admins and moderators of the clan, we have the right to kick you from the clan at anytime AFTER consulting with the other admins and asking the Leader for a final decision.
Last edited by Manneh on Mon Oct 18, 2010 10:14 pm; edited 19 times in total (Reason for editing : Edit application)
_________________
Wretches and Kings
SmexehDanceParty Clan Leader




Posts

: 323


Join date

: 2010-06-27


Location

: Vancouver, BC




Similar topics
---
Permissions in this forum:
You
cannot
reply to topics in this forum